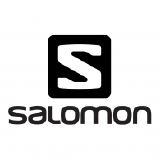 Salomon recrute
Social Community Coordinator (W/M)
CDI, Annecy (74)
Type de contrat & duréeCDI
SalaireNA
LieuAnnecy (74)
Description du poste
Description de l'entreprise
Amer Sports is a sporting goods company with internationally recognized brands including Salomon, Arc'teryx, Peak Performance, Atomic, Mavic, Suunto, Wilson and Precor.
Our shared values support and guide our operations around the world. Success in competition requires the determination to win, team spirit, fair play and innovation.
"The Mountain Sport Company", Salomon was born in 1947 in the heart of the French Alps and the birthplace of modern alpinism. Salomon's commitment to innovative design and passion for mountain sports created a vast range of revolutionary new concepts in bindings, boots, skis and apparel for both Alpine and Nordic skiing and brought innovative solutions to footwear, apparel and equipment for snowboarding, adventure racing, mountaineering, hiking, trail running, and many other sports.
Through performance driven design, Salomon delivers innovation and progression to mountain sports; converting new ideas into action and expanding the limits of possibility. Salomon's heritage, culture, and commitment are tied together by one simple concept: the world's leading mountain people creating the world's leading mountain products. Salomon is headquartered in Annecy, France.
Description du poste
We are looking for a Social Community coordinator M/W to take care of the community management of the brand's channels by helping create, plan, and execute social media plans that align with the brand's marketing objectives.
You will work in close collaboration with our service digital and marketing, brand, service client, digital Center of Excellence, digital local specialist, social local specialist.
Reporting directly to the Social Media specialist Global/ Head of Digital , your main responsibilities are :
Social editorial calendar: defining the brand social calendar in line with the brand's objectives.
Digital campaigns: plan and execute the social side of the brand's digital marketing campaigns
Community management: copywriting, posts moderation and outreach for the brand's channels (@salomon) on Instagram, Facebook, Twitter and YouTube.
Customer service: Liaise with the customer service unit to address the right answer to customer service issues that come up on social.
Social channels management: maintain a consistent look & feel to our social channels, with a strong focus on YouTube.
Social content: brief content creators and content specialists to deliver compelling social content. Identify and escalate content produced by the brand's ambassador and local markets.
Content creation: on-field content producing (Instagram stories, Facebook live, and live tweets)
Performance monitoring: analyze, review and report on social performance on a weekly basis using the Social Media Management tool "Social Bakers"
Social strategy: influence the social agency and the Social Media Strategist to enrich the strategy per social channel by taking data-driven decisions.
Paid social: set up a paid social strategy to amplify the impact of organic posts in relationship with our paid social agency
Profil requis
Qualifications
Needed work experience: 2 to 5 years of professional experience working in social media marketing or community management
Education: MA with a major in digital communications
Foreign languages: English native, fluent french
Skills:
In-depth knowledge and understanding of social media platforms and how they can be used to achieve business goals.
High level experience with the management of Facebook, Instagram, Twitter and YouTube both consumer-facing and back ends.
Copywriting experience in translating traditional marketing content into social conversations
High level experience with the usage of a Social Media Management tool, and social media analytics
Proven experience with Facebook Ads Manager and the management of Paid Social campaigns
Preferred experience with Photoshop, Premiere and Unfold
Photography and video production (including live video) skills for social usage
Excellent written and verbal communication skills
Specific transversal skills : Have a strong aesthetic and ability to recognize what makes a compelling, shareable content, reactivity and solution oriented, analytical sense, creativity and innovation sense, highly organized and detail oriented, tech savvy, eager to learn new technologies and adapt to a fast-paced environment, ability to work in a team, and with diverse profiles,passion for social media and emerging social platforms, passion for outdoor activities.
Contact & candidature